WHAT IS THE HISTORY OF THE BUICK LOGO?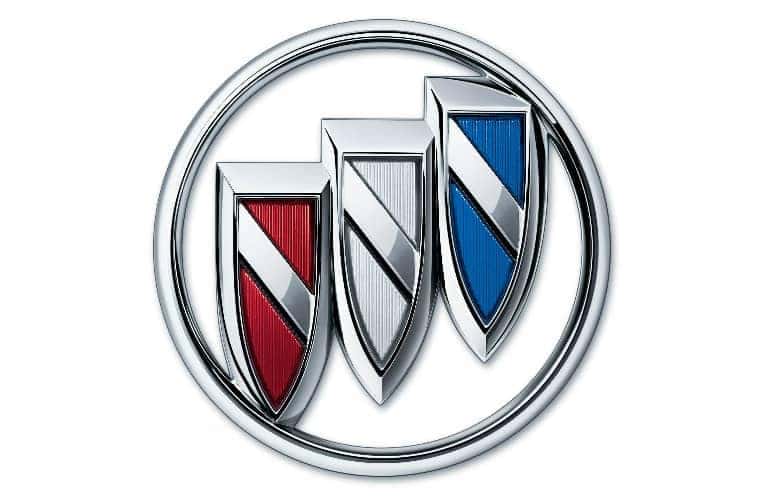 You know the name Buick, and you know that when you are inside a Buick vehicle, you are engaged in a refined driving experience like none other. What do you know about the logo? Those three narrow shields lined up in a stair-like fashion inside a perfect circle let you know that you are about to see a remarkable vehicle, but what does the logo mean? What is the history of the Buick logo? Read ahead for a brief history lesson!
David Dunbar Buick's ancestry played a huge role
Buick did not always have its current logo. In fact, the company first used a bold Buick script on the front grilles of its early models rather than a symbol. This was the case for approximately its first 35 years of existence.
Buick was founded in 1903 by David Dunbar Buick, who had familial roots in Scotland. The story goes that someone working in design was conducting research on the Buick family in the Detroit Public Library sometime in the 1930s. This researcher discovered a description of that ancestry's coat of arms, which was described as a red shield with a contrasting line of checkers that bisected it from the upper left to the lower right. The description had also mentioned a stag's head in the upper right of the shield and a gold cross in the lower left.
How does Buick QuietTuning work?
That inspired a new insignia in 1937 which consisted of a single shield, eventually growing wider or receiving added flair over the years as it evolved. It wasn't until 1960 that the tri-shield concept with three diagonally arranged red, white, and blue shields was introduced to the masses. It arrived with the LeSabre, Electra, and Invicta models, which is what inspired the idea of having three shields on the emblem.
Eventually, this symbol evolved to change the white shield to silver and to lose the stag head and gold cross cues that had originally carried over to the tri-shield from the previous logo. This logo was overtaken in prominence for a period from the 1970s through the 1980s by a hawk logo, inspired by the Skyhawk models, but it did not disappear entirely as it remained as a hood ornament.
The tri-shield logo returned to claim its dominance in the 1990s, and, after a few minor tweaks, it remains the logo to this day, with an even sharper and more streamlined appearance.