WHICH 2018 BUICK REGAL SPORTBACK TRIM LEVEL IS RIGHT FOR YOU?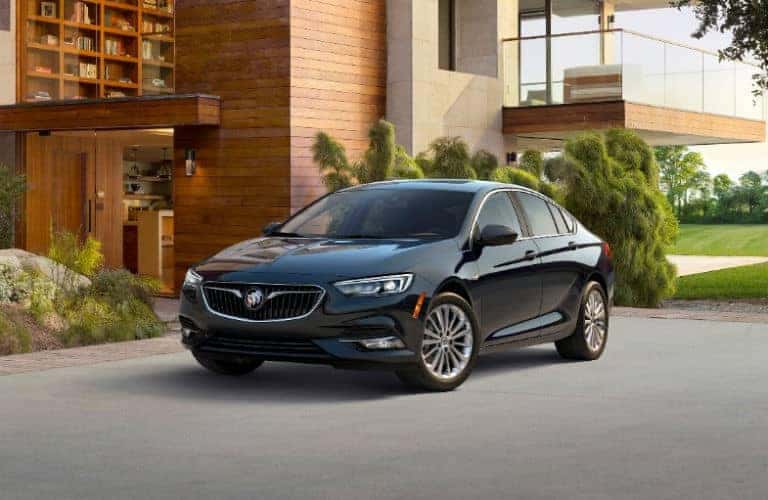 The choices can seem endless when it comes to car shopping. There are so many different companies and models. Not to mention, the cars all have such different trim levels that the number of choices can be overwhelming.
It would be helpful to be able to just see all the different choices lined up, so you could look through them and make the comparisons. The 2019 Buick Regal Sportback is one car that has a few different trim levels so, let's go through the differences and see what's unique about each trim level.
2018 Buick Regal Sportback trim level comparison
2018 Buick Regal 1SV
The first trim level comes in with a starting MSRP of $24,990 and a 2.0L turbocharged inline-4 engine. The engine gets some good gas mileage with a combined MPG of 26. It also comes with a number of standard features. Some of those features include a rear-view camera, built-in 4G LTE Wi-Fi, and a keyless open.
2018 Buick Regal Preferred I
Next is the 2018 Buick Regal Preferred I. It has the same type of engine as the Regal 1SV, but it does come with different features and options. The biggest difference to start is that the Preferred I has more package upgrades available to it that the 1SV doesn't. Another noticeable difference is the moonroof the Preferred I sports.
2018 Buick Regal Preferred II
Keeping the trend going, the 2018 Buick Regal Preferred II is an improvement over the past models. With improvements like side-mounted airbags and satellite radio, the Preferred II is a perfect blend of safety and entertainment. It also has features like rear parking assist, climate control, lane-keeping assist, and rear cross traffic alert.
2018 Buick Regal Sportback at Todd Wenzel Buick GMC Davison
If you want to find out more about the 2018 Buick Regal Sportback you can call us with any questions or schedule a test drive.