WHEN WILL THE 2019 GMC SIERRA ELEVATION BE RELEASED?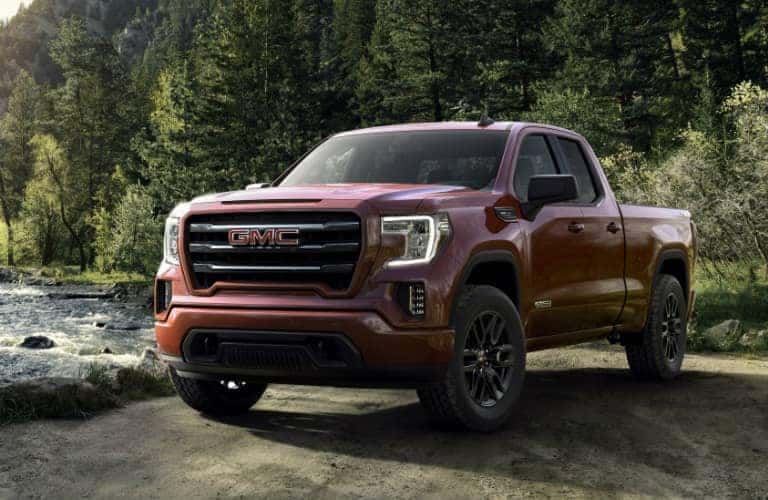 Pickup trucks have gained quite a following over the decades. These beastly vehicles are the perfect match for anyone who enjoys working hard and playing harder. GMC has had its hat in the ring with pickup trucks for years, and the GMC Sierra lineup is one of its most popular. There are numerous versions of this pickup truck, and for the 2019 model year another one is being added, called the Sierra Elevation. When will the 2019 GMC Sierra Elevation be released? According to the automaker, we will see it in the fall of 2018. Keep reading for what we know about this truck so far.
Elevated features
The 2019 Sierra models are meant to be bolder than ever before, and the Elevation will distinguish itself from the rest of the lineup with monochromatic door handles, bumpers, and surrounding material around the grille. Other black exterior accents abound, including tow hooks, side window trim, and the standard 20-inch aluminum wheels.
"The 2019 Sierra Elevation conveys a youthful, athletic presence that demonstrates GMC's tailored approach. With inherent truck capabilities and functionality, Elevation is able to take you off the beaten path along with your gear while standing out from the pack." – Rich Latek, GMC marketing director.
Elevation is not just about intriguing black accents; the Elevation also offers other unique design cues, such as new high-intensity LED headlamps and LED fog lamps. The Elevation will be built on the double cab Sierra model and will be available in either two-wheel drive or four-wheel drive iterations.
If you are one who enjoys off-road adventures, you may be interested in the X31 Off Road package available, which tunes the suspension and handling to better deal with such terrain. The Sierra Elvation will come standard with a potent 2.7-liter turbocharged engine capable of delivering 310 horsepower and 348 pound-feet of torque. A diesel engine will be offered early in 2019.