WHAT MAKES THE BUICK LACROSSE AVENIR DIFFERENT?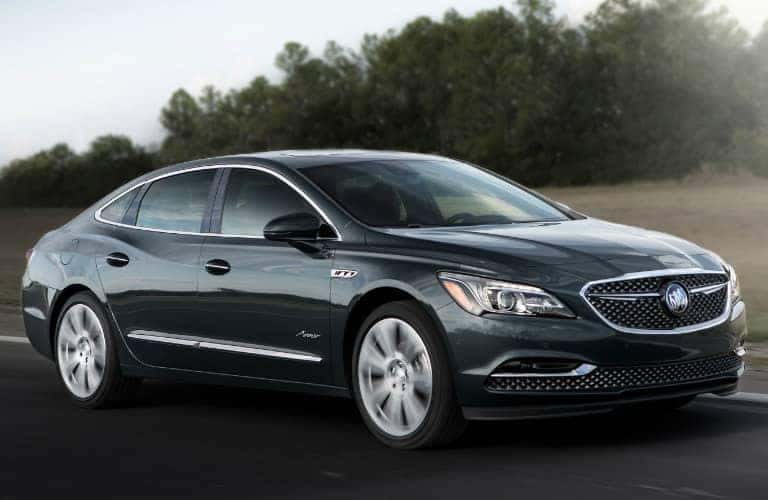 The crossover SUV is really having its moment in the sun, perhaps a moment that will last forever. Consumers have spoken, and they love crossovers. It's easy to understand why, since they offer a quality blend between full-size SUVs and cars. One such crossover SUV model that can cater to the desires of many drivers is the GMC Terrain. The Terrain is a versatile and capable crossover model that provides much in the way of ample cargo capacity and passenger space that will make it a popular choice for drivers. Let's take a deeper dive into the 2019 GMC Terrain passenger and cargo capacity.
How much room is in the 2019 GMC Terrain?
One of the biggest reasons to drive an SUV of any size is the amount of space available for whatever you need. While compact crossovers like the Terrain seat five people like their sedan and coupe cousins, they are able to offer up more cargo space if you need it. If you are out and about with the family and need to throw something in the cargo area, perhaps after going to a number of garage sales, you have 29.6 cubic feet of cargo space at your disposal behind the rear seat in the 2019 GMC Terrain. What happens if you need even more room than that? Maybe you are picking up a large purchase from a store or going on a camping adventure in the wilderness. You can fold the rear seat down and open the vehicle up to 63.3 cubic feet of cargo space. If you only need to use the driver seat, you can even fold down the front passenger seat and take advantage of a grand total of 81 cubic feet of cargo capacity.
The 2019 GMC Terrain is a crossover SUV that can meet many of your needs. Contact us if you would like to take it for a test drive today.