WHAT CONNECTIVITY FEATURES ARE AVAILABLE IN 2018 AND 2019 BUICK MODELS?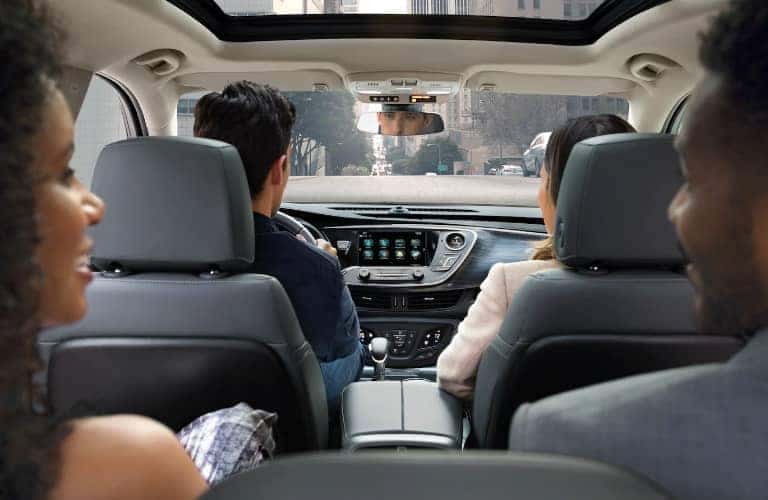 Vehicles today are a lot different from what your parents or grandparents drove in days gone by. Now, with almost anyone and anything within the palm of your hand, technology is more important than ever. This is carrying over to the vehicles we drive, and that is certainly the case for Buick models, which have been catering to our creature comforts for generations. If you're going to purchase a Buick, you are correct for expecting some of the finest technology and connectivity functions out there. What connectivity features are available in 2018 and 2019 Buick models? We have a quick overview for you.
Convenience and fun within reach
We all perhaps joke about how attached we are to our phones these days, and while we can have a good laugh at our own expense, it's true that in today's world our smartphones provide connection the world has never seen before. That's why Buick offers ways to synchronize your phone with the vehicle, so you can seamlessly transition from life outside your car to life behind the wheel. Available Apple CarPlay™ and Android Auto™ compatibility can turn your center touchscreen into a version of the phone screen with which you've grown familiar, offering you access to certain features, including your favorite tunes, not to mention keeping you in touch with your contacts.
View our current specials.
While you are in the vehicle or when you are away from it, your phone also lets you take advantage of the myBuick app. With this app, you can remotely start the vehicle, lock or unlock your doors, check your tire pressure, and more. If you're taking the family across the state on a summer vacation, you can alleviate possible boredom in your passengers with the available built-in Wi-Fi hotspot, which allows you to connect as many as seven devices at once to the internet.
Navigation, SiriusXM Satellite Radio, Pandora Internet Radio, and OnStar® Safety & Security are among the other connectivity features you can enjoy inside a Buick. If you would like to see these features in person, please contact us today.