HOW TO USE BUICK SMART DRIVER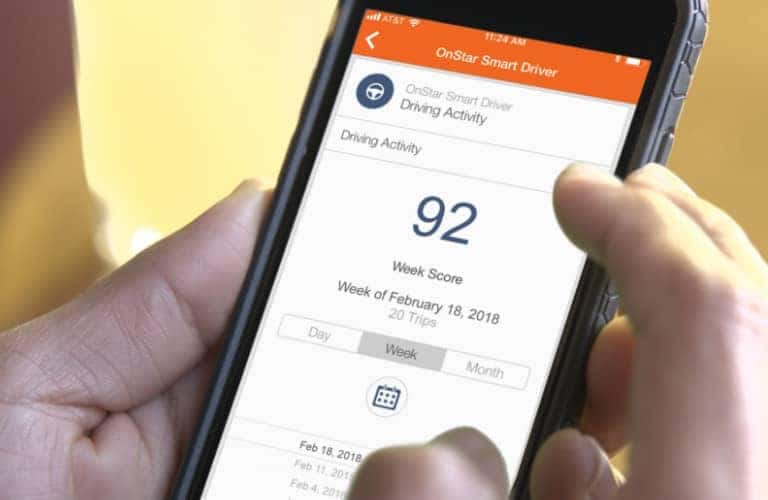 We live in an era of constant connectivity and technology. These days, we can find out a lot about ourselves by reaching into our pockets and checking our phones to see how many steps we walked yesterday or even what our blood pressure reached last week. It follows, then, that you should be able to find out about your driving habits, especially given how technologically advanced our vehicles are these days. Buick is an automaker that is always looking to make things as convenient as possible for its drivers, and that is definitely the case for the myBuick App, which is available for most 2015 and later Buick models. One such feature with this app is Buick Smart Driver. Read ahead for details on how to use Buick Smart Driver.
What does this mean for driving habits?
If you ever wanted to improve your driving habits, including getting better fuel efficiency, this is the app for you. When you enroll in Buick Smart Driver after activating OnStar, that app will monitor certain behaviors on a daily basis. Those behaviors include the high-speed percentages, how often you drove late at night, how many miles you have driven, how many times you had a hard-brake incident, how many times you had a "jackrabbit" start, your average miles per gallon, your average miles per hour, and more.
View new Buick inventory.
Why would you want to keep track of this data? We all know that constructive feedback from an objective source is valuable to growth, so this is another way drivers can improve themselves and avoid risky behavior and even figure out how to save a buck or two on fuel. If you download this app, you can even see if you might qualify for an insurance discount based on your safe driving behaviors.
Do you have a question about this app? We would be happy to help you out and show you a Buick model you can love and how you can use any Buick smartphone apps to your advantage. Call us today!